Eyes of the Owl - Used Books since 1978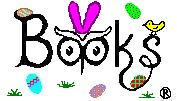 How To Order
STANDARD SERVICE -- How to order in the U.S.A. CLICK HERE for International orders. Express Service is Also Available in the U.S.A.

1. &nbsp Please use our Order Inquiry Form, or write, or e-mail me with your shipping address, together with the stock numbers of items that interest you. Providing address information saves time because I can immediate quote shipping costs and provide your order total. We accept school and municipal library purchase orders with prior arrangement, so please let me know now if this is how you wish to handle payment.

2. &nbsp I shall reply to inform you that the items you requested have been reserved for four days. Condition information will be provided for those volumes that are priced $15 or more. Volumes priced under $10 are offered as reading copies ONLY (many are better).

Delivery cost will also be quoted. Shipping for most orders is $5 for the first volume in the USA via priority mail. &nbsp Additional volumes are shipped for free if they safely fit within the same flat-rate envelope, otherwise add $3 per volume. Additional shipping applies for oversized volumes and sets. &nbsp Sets of books with more than three volumes will be shipped at standard book rate. &nbsp Other means are availible at cost of shipment, packaging and time. $50 of Insurance coverage is provided on all domestic orders for FREE, but additonal insurance is available for $2.

3. &nbsp Please send money order or good check made out to:

&nbsp &nbsp &nbsp &nbsp &nbsp &nbsp Wally Keniston.

Note: I accept credit and debt cards for payment of purchases $15 and more. DO NOT include your card information in any message. Please provide your phone number and I shall call you to arrange payment.

4. You must confirm that payment for your order has been sent within the four day period. If you are not interested in any of the materials at the prices (and conditions if the items are $15 or more) indicated in my quotation, kindly reply with this information.

Items confirmed will be held for five business days awaiting the arrival of your payment. If your payment does not arrive, the items will be returned to inventory.

5. &nbsp Once your funds arrive and clear my account, the items will be shipped to you. My bank typically holds checks for a week before posting the funds to my account. &nbsp Payment with Credit cards, certified checks or postal money orders eliminate this delay. Send cash at your own risk (no problems to date).

6. &nbsp If you are not completely satisfied with an item, return it in the condition shipped to you within five days for a full refund of your purchase price. Shipping charges are not refundable.

7. &nbsp If you have inquired about the availiblity of a book AND I have confirmed that the volume is in stock AND you sent me a good check AND I do not locate it, then I shall refund your money AND give you a letter of credit good toward a future purchase of equal or lesser price. &nbsp Express and international orders are excluded.
Go to Main page | Order info | CHAT or contact us | Add to our Want list | Web Site Map.
Contact: Wally Keniston, Eyes of the Owl - Books
59B Glendon Street, Wolfeboro, N.H. 03894 U.S.A.
Phone: (877) 569-4040.
E-mail: info@usedBQQKS.com