Eyes of the Owl - Used Books since 1978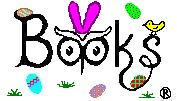 Business and Order Handling Philosophy
A few key points (updated 3/2017) :
My shop is a temporary refuge for under appreciated media.
I open the doors to people who will share their home with
the literary, musical and artistic inheritance of our civilization.

My shop is not a museum or a charity.
There are no grants, taxpayer funding, or admission charges.
Donations are not accepted.

Our time and energy is focused on obtaining the best materials possible
for prices that are fair to the previous owners, this business, and our customers.

We will gladly assist you, your friends and family
to find the perfect items for your enjoyment
at a price that fits your budget.


1. I do this part-time because I love the people that I meet. People love the service for the same reasons that they love home cooking... it is done the old fashioned way. I provide my customers a lot of leg work, real hands on searches that can take months, or years. I enjoy learning what my customers are looking for, why they love the works that they buy, hearing about their kids, grandkids, pets, book collections, etc.

2. Privacy policy: I want you to feel welcome, a member of the our family of customers. We provide great customer service, so we offer to help when you enter the bookstore and ask again if you are about to leave empty-handed. If you prefer to browse unassisted, fine. No pressure, no feelings of exploitation. For online orders and search requests, we require shipping information so that we can provide an accurate price and delivery estimate. Your personal payment information is never kept, sold or exchanged. Once you confirm that you have satisfactorily received your order, we never bother you again... no junk mail, no spam, no calls, nothing. Please send us an e-mail message if you want your information deleted for any reason. Visitors to the shop are welcome to leave us a phone number or twitter handle for special notifications.

3. My computer database system of titles, prices and stock numbers is up-to-date for our better items. Once you find something, please try the Order Inquiry Form, it works great. If you haven't heard from me within two days, please contact me via email or leave a Toll-free message to check availability. My reply will include a complete description of all items priced $15 or more. Presume that items priced below $15.00 are physical copies in readable condition... text intact without dust jackets. If they turn out to be nicer than this... thank me later. If you absolutely need the condition for inexpensive volumes, the books will cost $15 each plus shipping.

4. My books are in the shop, arranged on shelves by topic. We strive for quick quality service, but occasionally items are misplaced. If your payment clears and the order isn't shipped in a timely manner, we provide a $5 refund once your order does ship.

5. Please inquire about any item of interest that lacks a price. I will be gladly provide you with the best deal possible. Most unpriced volumes found by store visitors are theirs for $5.

6. My usual stock number format is LOT# - ITEM#, please include this number AND the title in the subject line of your message.

7. As with any used book catalog, items are subject to prior sale.

&nbsp &nbsp &nbsp &nbsp EXPRESS SERVICE (USA only)

&nbsp &nbsp &nbsp &nbsp STANDARD SERVICE


Go to Main page | Inventory Catalog | Topics | Customer Feedback | Specialties | Want list | Web Site Map.
Contact: Wally Keniston, Eyes of the Owl - Books
59B Glendon Street, Wolfeboro, N.H. 03894 U.S.A.
Phone: (877) 569-4040.
E-mail: info@usedBQQKS.com