Eyes of the Owl - Used Books since 1978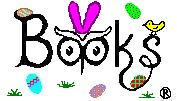 Go to Main page | Inventory Catalog | Topics | Order info | Customer Feedback | Specialties | Want list | Web Site Map.
Here is a quick peek at where some of my customers live and (in a few cases) what they think about my local used bookstore, books and service... updated to June, 2022.
You are welcome to mail payment for your order using your national paper currency (clean, current bills) up to U.S. $45 in value.
I will deduct $5 from the first order shipped to any country not named in my customer list below... even if I have bought books there!
* Africa: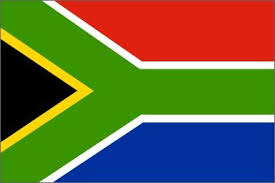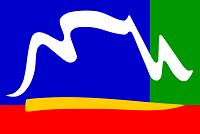 Kenilworth, Cape Town, West Cape Province 7708, South Africa

* Asia:



HongKong, People's Republic of China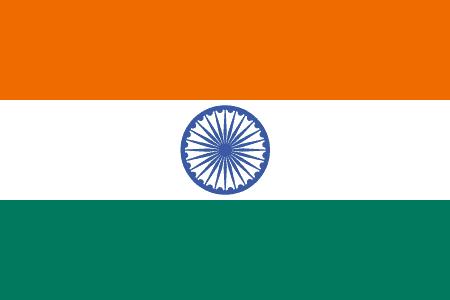 Bombay / Mumbai, Bangalore - 560040, India "Dear Wally, You'll be happy to know that the books arrived today in fine condition."
Jakarta - 10340, Indonesia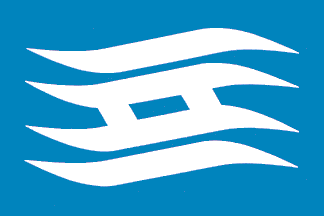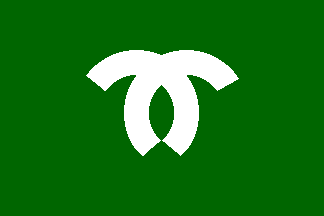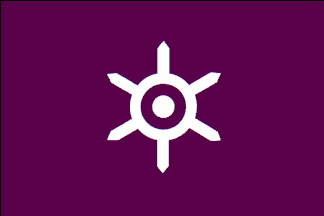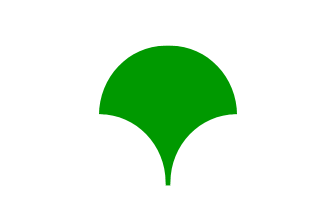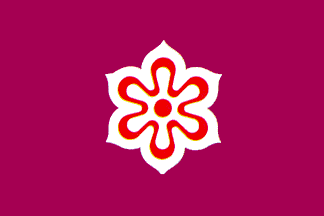 Kobe, Hyogo 657-8501; Tokyo - 106-0032; Kyoto - 602-0878, Japan


"I have just received it. I am a little bit surprised at quickness. Thank you very much."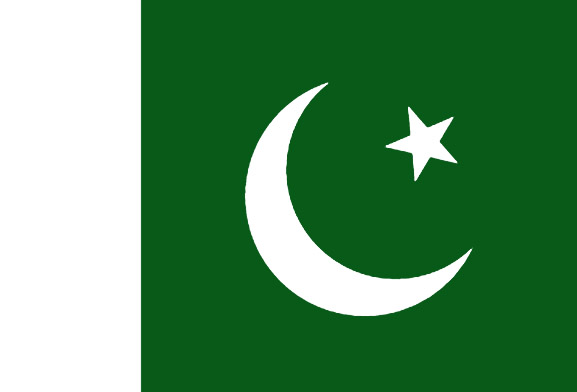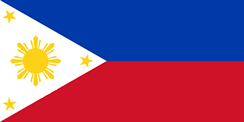 Lahore; Maqam e Hayat, Sargodha; Pakistan

Manila - 1004, Philippines

* Pacific Nations: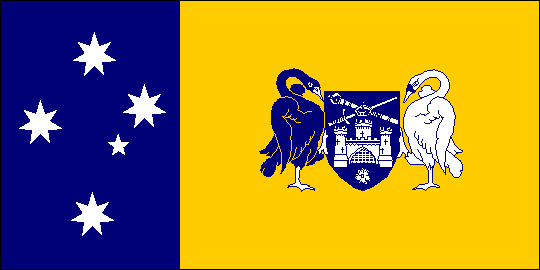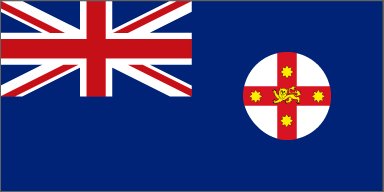 Canberra Mail Centre, ACT 2610 Australia


"Your book just arrived at my desk in good order. Thank you again! If you don't mind you can keep the $5 Australian towards my next order."

Exeter, NSW 2579
Noble Park, Victoria 3174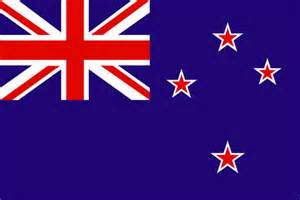 Westmere, Auckland 1022, New Zealand


"Dear Wally: I received the book last week and am delighted with it. Such great condition considering its age. Much better condition than your very modest description of it conveyed. Many thanks for your assistance in this matter and for your promptness in shipping it to me.

I also want to thank and commend you for your diligence in locating the book when it was thought to be missing. You would probably be the only bookseller I can recall who has ever taken the trouble to locate a missing book as well as being concerned that the description given was an accurate and honest one. I greatly appreciate such attributes and look forward to doing further business with you should the opportunity present itself.

With kind regards and best wishes from down under.

Sincerely yours, Adrian"

* Europe: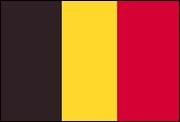 B-3001 Haverlee, Belgium
D-40001 and D-40217 Duesseldorf, Germany
Dublin 2, Kilkenny, Ireland / Erie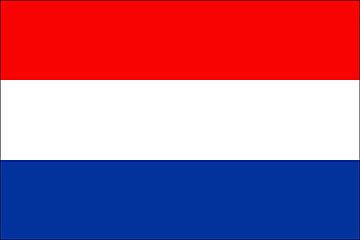 Bennekom 6721 HB, Netherlands / Holland


This indeed is exactly the book I was looking for. The condition on arrival is very good! I am impressed by your action and service. Can't be better.

Universidad de Granada 18080, Jun 18213, Vilaboa 15174, Universidad de Navarra, Pamplona 31080, 31003 Spain / Espana


"El libro ha llegado muy bien. Y su estado es mejor de lo que esperaba. Muchas gracias."

CH-8702 Zollikon, Switzerland



France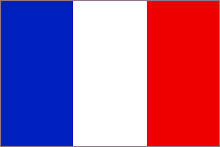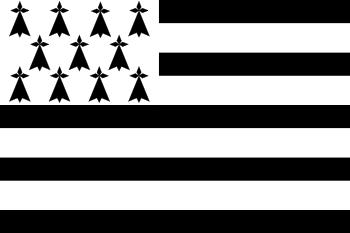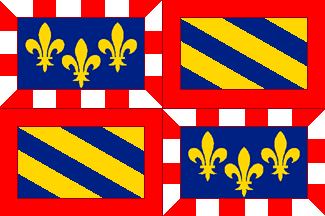 Rennes 35700, Bretagne / Brittany

"I want to thank you for your help; it was not possible to found it in ours public bibliotheques. Thank you also for the very quick send"

Les Clerimois 89190, Bourgogne / Burgundy



United Kingdom / Great Britain






England: Tewkesbury, Gloucestershire GL20 8RU

Book arrived in this morning's post and is superb. Thanks for all your help at every stage, the trouble you went to with the photographs, the flexible payment methods, excellent value postage, everything was great. All that trouble for a modestly priced, but (for me) much sought after title.

Hayling Island, Hampshire PO11 9BL; Bognor Regis, Sussex PO21 2XX; Sutton, Surrey SM1 2SQ;
Sheffield S8 8QB


"Many thanks for your speedy service. Book arrived safely today in good order."

Scotland: Aviemore PH22 1TE; Edinburgh EH4 1NH

"many thanks for the book! I have been enjoying it! The service was fantastic! I look forward to getting in touch again soon!"

Wales: Caernarfon LL55 3AB "Your book arrived safely, thanks."; Gresford, Wrescham LL12 8EL (?)

* North America


Canada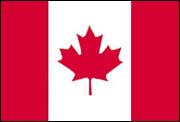 Alberta: Edmonton T5K 2A2, T6G 0Z7


"Thank you for all your help, I am looking forward to buying other books from you in the near future."

British Columbia: Delta V4K 3N2, Sparwood V0B 2G0 - Thanks to Colin for his order and the postal card that shows
the Titan, "world's largest dump truck!"
Vancouver V6T 1Z4 "Received. Thank you very much. No need to worry now."
Nova Scotia: Halifax B3M 1B4, Wolfsville B4P 2N5 Very pleased with the condition of the book, packaging, and the unexpected greenback.
Ontario: Ottawa K1G 1V7 "All is received and in good order. Fine holiday reading. Thank You."
Toronto M5M 2N7 and M6G 3B7,

"Guess what arrived in the mail! I don't know how they did this in two days but here it is... Success. Bureaucracy triumphs.
Whitby L1N 5V6

Quebec: Piedmont J0R 1K0

"Great book at an excellent price. 5 Stars all the way. Great packing job."



The United States of America (42 out of 50. 8 hold-outs!)







Alabama (AL): Tuscaloosa 35406
Arizona (AZ): Ajo 85321, El Mirage 85335, Tucson 84710, 84718
Phoenix 85067

"Dear Mr. Keniston, What a pleasant surprise to find the book I'd ordered in our post office box this morning! I couldn't resist giving this Christmas present to my wife early... She was delighted."

Arkansas (AR): Dover 72837

"Gave it to my son and he was STUNNED!!! : ) He's leaving next week... and it's the best gift I could have given him. He held it like it was gold! Thank you with all my heart! Blessings be HEAPED on you" Thank you! All the best to you and Tal. Farmington 72730, Little Rock 7????






California (CA): Alameda 94501, Aptos 95003, Auburn 95602, Bakersfield 93304, "We did receive the books. They look great. Thank you."
Beverly Hills 90212, Chico 95926, Concord 94520, Davis 95616,

"I received the book today and it's beautiful! Thanks for sending it. I am crazy about you."

Duarte 91010, Fontana 92335, Goleta 93117, Irvine 92612, 92623, La Canada 91011
Los Angeles 90024, Lucerne 95458 "Thanks for the prompt and efficient assistance."
Northridge 91325, Oakland 94611, Ontario 91764, Placerville 95667, Porterville 93257, Salinas 93906, San Anselmo 949??,
San Diego 92037, 92117, San Francisco 94102, 94107, 94109 "Wow. That was fast. Thank you very much!", 94116, 94121, 94133
San Rafael 94901, Santa Barbara 93110, Santa Rosa 95409, Sunnyvale 94087, Van Nuys 91405, Visalia 93292,
Walnut 91789, Woodland Hills 91364, Yountville 94599.
Colorado (CO): Fort Collins 80528, Glendale 80246, Pueblo West 81007 "Got the book today, Wally. It's in great shape. Many thanks!"
Connecticut (CT): Deep River 06417, East Granby 06026 "I appreciate the time and care you took to locate it and send it to me!",
Glastonbury 06033, Greenwich 06830, Guilford 06437, Sherman 06784







Delaware: Newark 19711
District of Columbia (DC): Washington 20007, 20016
Florida (FL): Archer 32618, "The book arrived, thank you for your fast shipping! Boca Raton 33433, Cape Coral 33990, Daytona Beach 32117,
Fort McCoy 32134, Fort Myers 33919, Miami 33266, New Port Rickey 34654, Sanibel 33957, Sarasota 34239, Summerfield 34491
Georgia (GA): Atlanta 30318, 31106, Darien 31305, Macon 31201, Rex 30273, Temple 30179, Tucker 30084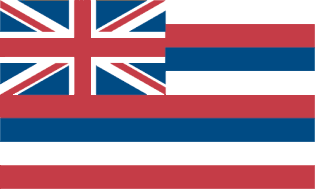 Hawaii (HI): Kilauea, 96754
Idaho (ID): Sun Valley 83353
Illinois (IL): Bloomington 61704, Bensenville 60106,
Champaign 61820, 61821, 61822

"Wonderful!!! Thanks for the prompt delivery!! The book is great and (for) my two children who are starting to learn math."


Chicago 60603, 60612, 60614, 60618, 60637, 60659, Geneva 60134, Harvard 60033, LaGrange 60525, Round Lake Beach 60073






Indiana (IN): Bloomington 47402, Greenwood 46142

"Great experience. I would give preference to (you) if multiple sellers had an item for which I was looking.",
Hammond 46324 Please note: We do NOT recommend Owl Books of Hammond. Their customers are often calling us for help that we can't provide. Indianapolis 46241, Notre Dame 46556

Iowa (IA): Bettendorf 52722, Davenport 52807, Urbandale 50323
Kansas (KS): El Dorado 67042, Reading 66868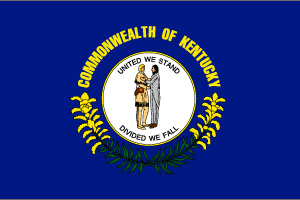 Kentucky (KY):Lexington, 40536 "Book received with delight! Thank you for your wonderful service!"
Louisiana (LA): New Orleans 70122
Maine (ME): Bar Harbor 04609, Bangor 04401 "That book is great! Thanks!" Brewer 04412, Mount Vernon 04352, Portland 04102, Saco 04072.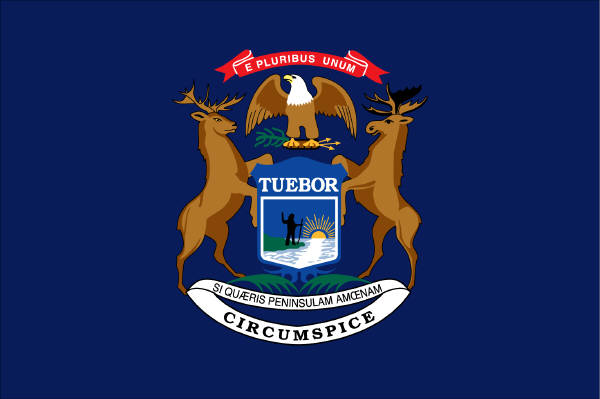 Maryland (MD): Arnold 21012, Baltimore 21212, Bowie 20718, Easton 21601
Kensington 20895

"Thank you for the books. They arrived yesterday. As soon as I read these, I will trouble you for more." (She ordered several dozen more.)

Perry Hall 21128, Parsonsburg 21849, Rockville 20850, Severn 21144

"Book arrived in excellent condition... fast and efficient. I will highly recommend ( BQQKS.com ) to my friends."

Silver Spring 20901, University Park 20782, Wittman 21676. Massachusetts (MA): Arlington 02476, Belmont 02478, Boston 02115
"The (book is) in great condition, and I'm very pleased to add it to my collection."
Byfield 01922, Cambridge 02139, Canton 02021, Dedham 02026,
Ipswich 01938, Lexington 02420, Marblehead 01945, New Marlborough 01230, Norfolk O2056, Northboro ?????, North Reading 01864
Westboro 01581

"Crossing Antarctica has arrived safe and sound. I very much appreciate obtaining this book again."

Worcester 01603, 01610

Michigan (MI): Dearborn 48126, Troy 48085.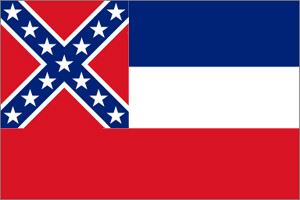 Minnesota (MN): Arden Hills 55112, Blaine 55449, Crookston 56716, Mankato 56001,

"Yesterday I received my signed first edition... Thank you so much for your attention to detail. My cousin is graduating from High School... I found this to be the most perfect gift and inspiration for her. I can not wait for her to open it. Thanks again!"

Minneapolis 55406, Rochester 55901, Shoreview 55126,
St Paul 55108 "both boxes arrived without mishap. I am already engossed in the first one. Thanks a lot", Woodbury 55125
Mississippi, (MS): Summit 39666. "I received the excellent book, the service to your customers is tops. Many Many Thanks."
Missouri, (MO): Ballwin 63011, Knob Noster 65336, Paris 65275, Saint Louis 63123, 63146, University City 63130






Nebraska (NE): Omaha 68114, 68135
New Hampshire (NH): Alton 03809, Alton Bay 03810, Amherst 03031, Campton 03223, Canaan 03741,
Candia 03034 "The book arrived today. It is great! Thanks a million"
Center Ossipee 03814, Chichester 03258, Dover 03820, Durham 03824, Gilford, 03246, Manchester 03104,
Meredith 03253 "Book arrived in perfect shape. Thank you!", Ossipee 03864, Pelham 03076,
Rye 03870, Shelburne 03581, (South) Sutton 03273, (Center) Tuftonboro 03816, Wolfeboro 03894, Wolfeboro Falls 03896
New Jersey (NJ): Ashbury Park 07712, Woolwich 08085.





New Mexico (NM): Alamogordo 88310, Albuquerque 87109, 87112, 87120, Las Vegas 87701.
New York (NY): Bellmore 11710, Brooklyn 11222, Buffalo 14215, Camillus 13031, Centereach 11720, Cooperstown 13326, Deer Park 11729,
East Jewett 12424, Edgewood 11717, Elizabethtown 12932, Freeport 11520

"Thank you very much for the prompt delivery... I appreciate the care you put on the packaging and, very important, the use of the USPS for its delivery."

Interlaken 14847, Island Park 11558 "The Avedon book arrived here in record time. I love it, incredible photos. Thank you"
Latham 12110, New York City 10003, 10010, 10012, 10013, 10022, 10128, Patterson 12563,
Pelham Manor 10803, Queensbury 12804, Rochester 14609, 14618, 14620, Rush 14543, Silver Springs 14550,
Syracuse 13210 "Thank you for the thoughtful note. It was a distinct pleasure doing business with you."; 13224,
Watkins Glen 14891, West Nyack 10994, White Plains 10604, Wolcott 14590
North Carolina (NC): Apex 27502 "The 2 books are in fine shape. Thank you once again for your concern
and quick replys."
Asheville 28801, Greensboro 27408, Hubert 28539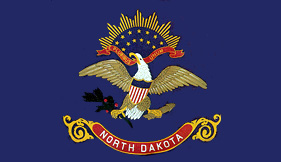 North Dakota (ND): Oops! Didn't record the town or city and zipcode.
Ohio (OH): Cincinnati 45202, 45206, 45208, 45227 "The book arrived safe and sound. It's in great shape and will suite me very well."
Hamilton 45013, Milan 44846, New Albany 43054, Perrysburg 43551
Oklahoma (OK): Spiro 74959.





Oregon (OR): Eugene 97401, Philomath 97370,
Portland 97212 "The book arrived here yesterday! It was exactly what I was looking for! Thanks!", 97214, Salem 97302
Pennsylvania (PA): Dauphin 17018, North Hills 19038, North Versailles 15137, Philadelphia 19128, State College 16803, Williamsport 17701
Tennessee (TN): Franklin 37064, Nashville 37205






Texas (TX): Albany 76430, Austin 78746,

I'm speechless. Reading it again only reminded me how much I missed not having it and re-reading it all these years.

Brenham 77833, Houston 77080, Grapevine ?????

"The book arrived yesterday. It wasn't what I expected and not really what I'm looking for but it's going to be a great read! Thanks!"
(Any item can be returned within five days for a full refund of the purchase price, but she was a good sport.)

Lubbock 79423, New Caney 77357:

I am very happy with it and the wonderful "personal" touch you give to your customers.

North Richland Hills 76180, Rockport 78382,
San Antonio 78209, 78224 Thank you so much for the super fast delivery of the books and pamphlet, 78231, Sugarland 77478
Utah (UT): Orem 84057
Vermont (VT): Cabot 05647, Greensboro Bend 05842 "Got it and it's great! Thank you..."
East Middlebury 05740, Shelburne 05482, South Royalton 05068, Swanton 05488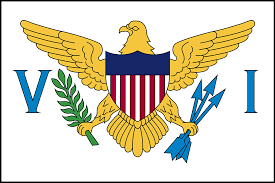 Virginia (VA): Arlington 22204, 22207, Great Falls 22066,
Lorton 22079 "The book arrived at our house yesterday evening in fine condition. Thank you very much!
We are very happy with our purchase."
Manassas 20110, Rocky Mount "When you get any more writings of Hendryx or Tasha Tudor, I would like to hear from you. Thanks again."
Stafford 22556, "I got a great deal on this set and couldn't be happier."
Woodbridge 22192.
Washington (WA): Bellingham 98225, Bremerton, Federal Way 98023 "It is just the volume I needed, and is a great help in my research."
Hoquiam 98550, Issaquah 98029, Poulsbo 98370, Seattle 98108, 98117, Vancouver 98665
Wisconsin (WI): Amery 54001, Madison 53706, Montello 53949 "The book arrived safe & sound. Thanks again!!!"
Milwaukee 53211, Oshkosh 54901, Poynette 53955
U.S. Virgin Islands (USVI): St Thomas.



Here is part of a very special note that I got from Shelburne, VT:

"I received (the book) in great shape for its age and I am not disappointed! I traveled back in time, as you might imagine, when I saw (it). Each page is familiar and I could hear my mother's voice again - - what a wonderful gift . I will tell all my friends about "Eyes of the Owl." I appreciate what you do."

That is why I run this business, not because she bought a $2 book.

Purchases: I have purchased books in a few countries, on a few continents:

* Africa and Asia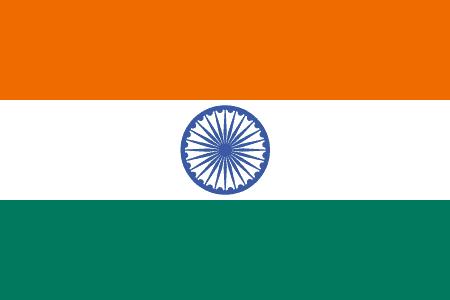 Cairo, Luxor, Egypt;
Agra, Bangalore, Belur, Bombay / Mumbai, Halabid, Hassan, Jaipur, Mangalore, Mysore, New Delhi, India / Bharat


* Europe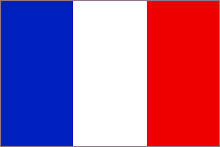 Greenwich SE10 9NF, London WC1B 3PA, Great Britain, United Kingdom (U.K.)
Paris, France
Rome, Italy
Barcelona, Madrid, Palma de Mallorca, Spain


* Central and South America: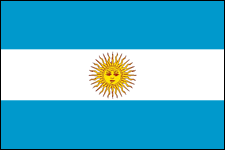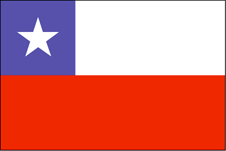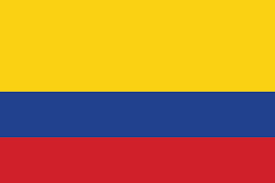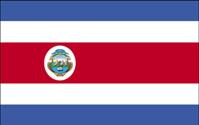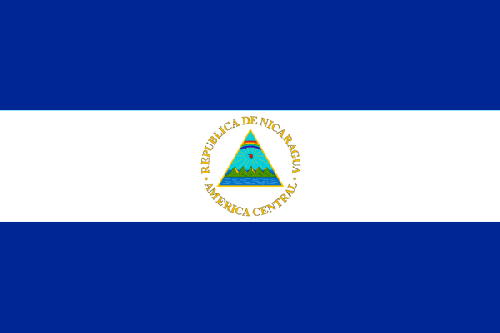 Buenos Aires, Argentina
Chillan, Puerto Aisen, Rancagua, Santiago, Valdivia, Valparaiso, Chile
Cartagena, Colombia
San Rafael, Heredia, Costa Rica
Moyogalpa Ometepe, San Juan del Sur, Nicaragua


* North America & the Carribean: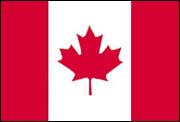 Victoria, British Columbia, Canada
Cancun (Quintana Roo), Guanajuato, Mexico City D.F., Morelia (Michoacan de Ocampo), Mexico
Sasuo, Santiago, Dominican Republic
San Juan, Fajardo, Rincon, Puerto Rico




The United States of America






including: Maine (ME): Alfred 04002, New Hampshire (NH): Franklin 03235, Gilmanton 03237 and lots of other towns, Vermont (VT),
Massachusetts (MA): Boston 02118, Boxford 01921
"We'd be delighted for you to drop by sometime to take a look at the books, and your timing sounds very workable for us."
Rhode Island (RI), Connecticutt (CT), New York (NY): Newburgh 12550, New Jersey, Pennsylvania (PA): Harrisburg 17102, York 17402,
Ohio (OH): Cincinnati 45227, Indiana (IN): Mishawaka 46545, Illinois (IL): Berwyn 60402, Chicago 60632, Maryland (MD),
Michigan (MI): Grand Rapids 49546, West Virginia (WV): Center Point 26339, Elkins 26241, Martinsburg 25401, Morgantown 26505,
Virginia (VA), Delaware (DE), Kentucky (KY), North Carolina (NC): Winston Salem 27104, South Carolina (SC): Mount Pleasant 29464,
Georgia (GA), Florida (FL), Louisiana (LA), Oklahoma (OK), Texas (TX), New Mexico (NM), Arizona (AZ), California (CA): Glencoe 95232,
Nevada (NV), Utah (UT), Washington (WA), as well as Washington, D.C.
Go to Main page | Order info | catalog index page | Specialties | Want list.
Contact: Wally Keniston, Eyes of the Owl - Books
59B Glendon Street, Wolfeboro, N.H. 03894 U.S.A.
Phone: (877) 569-4040.
E-mail: info@usedBQQKS.com