Eyes of the Owl - Used Books since 1978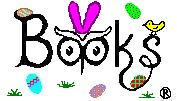 Say Hi to us, or Speed-up Your Order
We offer great service to our customers from all over the world while communicating mostly via e-mail, faster communication is possible via phone, and possibly via Whatsapp or Skype.
1. Try our Order Inquiry Form.

2. You can always send messages via the e-mail address below. Should my regular e-mail service have the hickups, please use: usedbqqks*at*yahoo*dot*com*.

3. From the U.S. and Canada, call my toll-free phone number below and leave a message.

4. Try our chat function on the bottom right side of this page.

5. You may also try to reach me using Skype or WhatsApp. Search for Wally Keniston, and then send me a contact request that mentions why you are contacting me.

Regardless of what method you use to reach me, thank you for your communications. Include your contact information and I will return your messages.
Go to Ordering | Main page | Inventory Catalog | Customer Feedback | Want list | Web Site Map.
Contact: Wally Keniston, Eyes of the Owl - Books
&nbsp &nbsp &nbsp &nbsp 59B Glendon Street, Wolfeboro, N.H. 03894 U.S.A.
&nbsp &nbsp &nbsp &nbsp &nbsp &nbsp &nbsp &nbsp Phone: (877) 569-4040.
&nbsp &nbsp &nbsp &nbsp &nbsp &nbsp &nbsp &nbsp &nbsp &nbsp &nbsp &nbsp E-mail: info@usedBQQKS.com