Eyes of the Owl - Used Books since 1978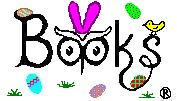 Your loved one deserves something nice, but saving money is important, right?
Here is the perfect solution for the Holiday season of 2012: a gift certificate in any amount starting at $20.

ORDER EARLY AND SAVE by sending payment for your gift certificate before December 10th...
We will increase the value of your certificate(s) by 10% for payment of $30 to $45...
we add 20% to certificates for your $50 to $95 payment...
30% for your certificate order of $100 or more.

We ask that you pay for certificates with a personal, business, or certified check. Postal money orders and cash (risky, but no losses yet) are also welcome. Delivery for certificates ordered after December 10th requires payment through my Credit Card service; please call (877) 569-4040 for more information.
This certificate is good forever... we have been in business since 1978 and still honor certificates from our first year. Over 90% of our stock is priced at between $5 and $25. Hundreds of our books are listed by dozens of topics. The books are also listed by title and author. When you give a gift certificate, your loved one will be able to browse through many terrific imprints on this site and over 10,000 volumes in our store to find something that is truly interesting. We also welcome search requests for that really special person that has almost everything.
I pay postage to send the gift certificate and ordering information to whomever you choose. If this certificate is for someone outside the United States, the certificate can be issued in any currency. If the recipient can't easily get to my store, you might consider adding a few dollars to cover their shipping costs.
An old book can fill a person with new joy. Our customers provide positive feedback for my selection and service. Here is a bit of that holiday sparkle:
"Dear Mr. Keniston, What a pleasant surprise to find the book I'd ordered in our post office box this morning! I couldn't resist giving this Christmas present to my wife early... She was delighted."
"I'm speechless. Reading it again only reminded me how much I missed not having it and re-reading it all these years."
"I received (the book) in great shape for its age and I am not disappointed! I traveled back in time, as you might imagine, when I saw (it). Each page is familiar and I could hear my mother's voice again -- what a wonderful gift."
Go to Main page | Inventory Catalog | Topics | Order info | Customer Feedback | Specialties | Want list | Web Site Map.
Contact: Wally Keniston, Eyes of the Owl - Books
&nbsp &nbsp &nbsp &nbsp 59B Glendon Street, Wolfeboro, N.H. 03894-1876 U.S.A.
&nbsp &nbsp &nbsp &nbsp &nbsp &nbsp &nbsp &nbsp Phone: (603) 569-4040 (shop), or substitute area code (877) to reach our toll-free voice-mail system.
&nbsp &nbsp &nbsp &nbsp &nbsp &nbsp &nbsp &nbsp &nbsp &nbsp &nbsp &nbsp E-mail: bqqks@excite.com