Eyes of the Owl - Used Books since 1978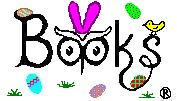 Reciprocal Links - Updated January, 2022
Return to Best Links Page, or Go to Main page | Order Info | Catalog Index Page | Specialties | Want List.
The Winnipesaukee Forum discussed used book dealers in the Lakes Region of New Hampshire and mine was the first mentioned... by the "old coot," whoever that is!

You can find me listed as a one of the Better Places to Buy Books.

We are a lifetime member of Library Thing and you can search our inventory of newer items not listed elsewhere.

Wayback Machine - A truly amazing site that offers an online tool that I used to view the oldest (1999) archive of my website. Here is an early 2017 archive of my current site. I used this online website archive to retreive some images and pages that I thought were long lost.

Usedbooks1 lists me as the only bookstore related to "Hampshire" or "Outdoors."

About Us, Reseller Ratings allow you to rate or post your thoughts about this website.

General Search Engines:
Back before Google, DogPile.com was my favorite search engine... but now it should be renamed DogPoo because ads obliterate the real results. Other search engines include Bing, Do you remember CompuServe? It is still with us.

Duck Duck Go is a cute discovery. ExaLead provides interesting statistical information about the returned search results.

Gigablast provides clean results listing only sites directly related to your search.

Mojeek.

Yahoo.com.

Web master performance evaluation tools:
KeyWordSpy reviews how much key words on a site can cost per click, DownForMe.org diagnoses site connectivity,

Google tests sites for safe browsing.
So Mr. BQQKS, how do I get onto your "Nothing Special" reciprocal links page?
Well, it is actually pretty simple: I link to the page on your site that links to my site... provided that I like what you do. The placement of your site on this page depends on where my site is placed on your page. Sites that link to my dead website on JLC.net, list my old Ossipee address, are very slow, are pdf files, or with popup ads will not be listed. While I do check these links from time to time, please let me know if you run into dead links or popups on any of these sites and I shall remove them.
But Mr. BQQKS: my site is SPECIAL !
Well why didn't you say so sooner ? Click Here to see my "Best Links" Page and listing instructions.
Go to Main page | Order info | CHAT or contact us | Add to our Want list | Web Site Map.
Contact: Wally Keniston, Eyes of the Owl - Books
59B Glendon Street, Wolfeboro, N.H. 03894 U.S.A.
Phone: (877) 569-4040.
E-mail: info@usedBQQKS.com