Eyes of the Owl - Used Books since 1978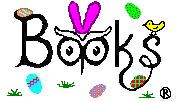 We specialize in books that relate to the out-of-doors. We focus on primitive or low-impact recreation in a number of areas such as:

ballooning, hang gliding, sky diving... all located in our AIR section,
biking... located in our BICYCLE section,
camping, camps, and canoeing... all are located in sections of our page containing topics that begin with the LETTER C.

hiking and climbing guides are listed by location... New England states, other USA locations, and other Countries.

Sail and Sailing are listed in sections next to each other. Orienteering, rock climbing, surfing, swimming, bungy jumping and white water rafting (just to name a few) are often amongst our list of Outdoor Adventure sports.
We seek to purchase any quantity of items similar to the above materials. You may wish to review our list of other materials that we are seeking.
You can puruse our list of most Topics in stock.
Go to Main page | catalog index page | Order info | Specialties | Want list.
Contact: Wally Keniston, Eyes of the Owl - Books
&nbsp &nbsp &nbsp &nbsp 59B Glendon Street, Wolfeboro, N.H. 03894-1876 U.S.A.
&nbsp &nbsp &nbsp &nbsp &nbsp &nbsp &nbsp &nbsp Phone: (603) 569-4040 (shop), or substitute area code (877) to reach our toll-free voice-mail system.
&nbsp &nbsp &nbsp &nbsp &nbsp &nbsp &nbsp &nbsp &nbsp &nbsp &nbsp &nbsp E-mail: bqqks@excite.com