Eyes of the Owl - Used Books since 1978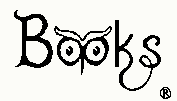 We offer fiction and non-fiction written about summer camps, camping, traditional camp activities, and youth organizations that offer or promote these things. We are always interested in summer camp histories, memorabilia, photographs, etc. particularly from or about the era before World War II.
Specialties:
&nbsp &nbsp &nbsp &nbsp &nbsp * &nbsp &nbsp Camps and Camping: ACA, Association Press, Scouting, other youth organisations.
Go to Main page | catalog index page | Order info | Specialties | Want list.
Contact: Wally Keniston, Eyes of the Owl - Books
59B Glendon Street, Wolfeboro, N.H. 03894 U.S.A.
Phone: (877) 569-4040.
E-mail: info@usedBQQKS.com